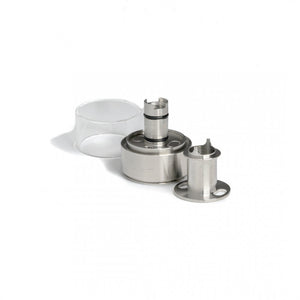 Atmizoo AER Extension Kit
Replacement kit for Atmizoo AER RTA.
It increases the capacity of the atomizer at 3.4ml of e-liquid.
Aer Extension Kit includes:
1 x Tank, made of  Quartz Glass with fused ends
1 x Extended Chimney (SS316F)
1 x Extended LFC Tube with inner D=4.0mm (SS316F)
1 x O-ring 9 x 1.5 foodgrade FDA approved SIL70
The kit increases height of device by only 6 mm, to a total of 41.5 mm Aer extended version.