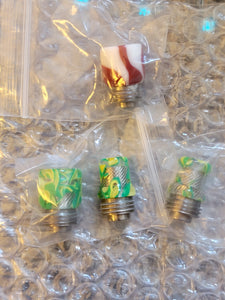 A collection of 4 styles of tips made by machine and finished by hand from Matt Bennett. All of the resin either glows or has a UV glow, from Dan Chase.
The Four styles are The Tulip (New Vase), The Rook, The Mission and The Fatboy. All prices are according to match the time, the material cost and the finishing work.
Every integrated tip is made out of stainless steel, to match any and all BB threading/boro devices.