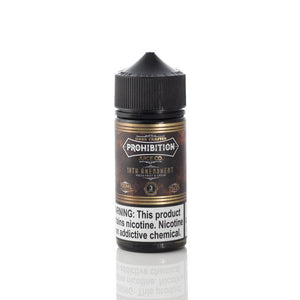 18th Amendment from Prohibition Juice Co. wants to take away your right to vape anything less than spectacular quality ejuice. Sweet watermelon and strawberry satisfies your fruity cravings, while the soft white peach, orange and cream provide a smooth and rich finish. Take back your right to vape perfection with 18th Amendment.
Super Fire Juice
Def tastes like a light and delicious honeydew and cream type flavor to me
18 amendment
Awesome, better than I expected! Now my go to.. reminds me of bettyboo from boosted. Very happy.. love the site as well.
Refreshing
I really like this juice. It's light and refreshing.
Great flavor
Good quality juice great mixture of fruits and some ! I totally recommend ! You won't be disappointed!