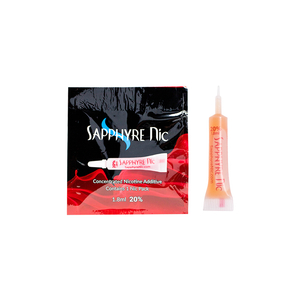 This is the N.SHOT
1 shots for 3mg
2 Shots for 6mg
3 Shots for 9mg
This is a freebase .. we HIGHLY suggest you to put in the shot, and let it steep for at least a week in dark place.

If you are buying 5 bottles.. of flavoring, you will need to buy 5 shots accordingly. 
Sapphire mic shot
Great to have on hand for 0 mil bottles
Great service as always
Great service and prices. 10/10 recommend
Good Nic Shot
I find these nic shots to be very good. No harshness or change in flavor to the eliquid.