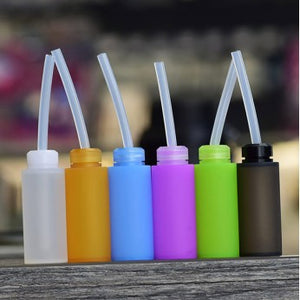 THE BEST Silicone bottle for your squonk needs. 
All Colorways are listed before.
18mm diameter 6.5ml
Round bottle with 13/13mm cap

black/black cap

clear/PMMA clear cap
ultem/ultem

blue/PMMA blue cap
purple/PMMA purple cap

green/PMMA green cap
orange/PMMA clear cap
red/red

yellow/yellow
Good stuff
Didn't knew I'd like the squared ones so much, Димитрий is the man!