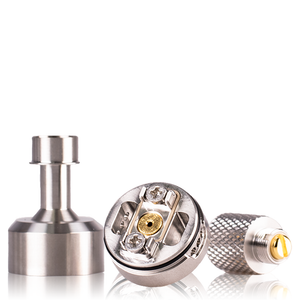 The Ether RBA is a continuation of the popular Ether RTA in collaboration with The Vaping Bogan. This is a MTL/RDL rebuildable section for the Abyss AIO, perfect for anyone wanting to use their own coils.
Kit includes:
Swappable airflow pins x4 (3mm, 2mm, 1mm, 0.8mm)
Integrated MTL Drip Tip with 2 additional tip sleeves.
Abyss RBA
Shipping speeds and customer service is second to none! Great product!