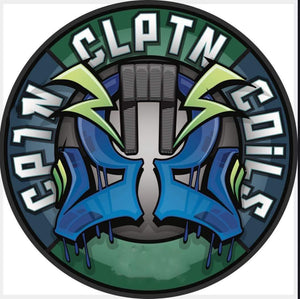 A combination of pure beauty and art. Mr. Thangs here makes a selection wide enough for any palate of boro/aio/micro builds. Hand spun with nichrome wire
CpTn
Some of the best boro coils out there.
Cptn Clptn Coils reviewed by Tofer
I personally use the 6 core .36ohm coils and I don't think I'll ever go back to anything else! I was using a different brand when I first got my BB till a friend recommended nicks coils. These things are amazing! Great flavor, great production and I love the crackle and pop sound when fired. 10/10 perfect coils in my opinion!
Cptn Clptn Coils by Nick Callister
They are among coils love them very much!!!