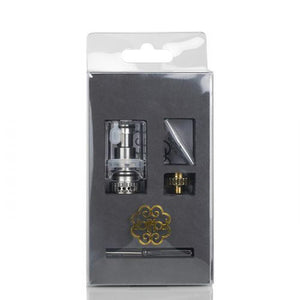 DotMod dotAIO RBA Coil Pack
This dotMod dotAIO RBA Coil Pack includes a two-post build deck for use with the dotMod dotAIO Pod Device. The build deck features a two post, two terminal configuration that accommodates single coil builds.
This RBA Coil Pack includes the RBA build deck, the dotAIO cartridge, necessary tools, and replacement o-rings.
Please note that this RBA Coil Pack does not include wire or cotton.