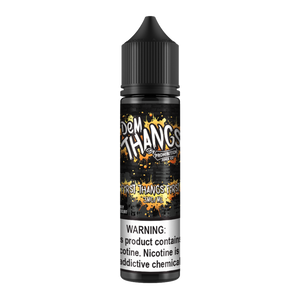 First Thangs First starts out with a cup of creamy yogurt then perfectly blends in fresh strawberries and ripe bananas.  No spoon is required to enjoy this delicious concotion!
Flavor Profile: Strawberry | Banana | Yogurt
70 VG / 30 PG Blend
Choose from 0mg (No Nicotine), 3mg, & 6mg nicotine strength.