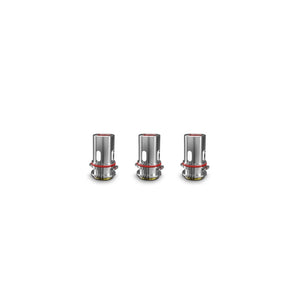 Sakerz Mesh Coils are high-performance proprietary coils designed for maximize flavor, and vapor output! Each coil has a unique mesh core that provides rapid heating, denser vapor, and bolder flavor.
Compatible with:
Recommended Wattage:
70W (0.16 Ohm)

70W (0.17 Ohm)

40W Mesh 0.4Ω Coil 
You Will Receive:
1x - 3 Pack of Sakerz Mesh Replacement Coils
Sakerz mesh coils
HorizonTech has always had very flavorful coils and these are no exception. I mostly use Rda and Rta's but when I am being lazy or looking for something simple I grab my Sakerz tank. You can't go wrong with HorizonTech.