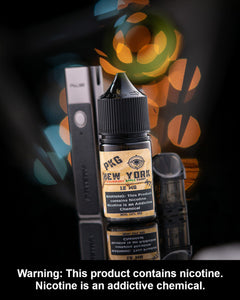 Miami - This exotic tropical melon mash blend will have you racing through it faster than a drink in Little Havana.

Las Vegas - This sidewinder mix of blackberries and green apples is not something you will gamble with.
Chicago - An icy blend of menthol and berries that will blow you away more than the Windy City.
Dallas - This savory blend of tobacco, caramel and vanilla that will make you two step faster than any country song.

Atlanta - A masterful fusion of sweet grapes and crisp apples that will plunder your taste buds.
New York - A strawberry Big Apple candy flavor perfectly blended that is both sweet and sour at the same time.