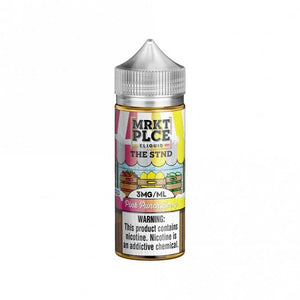 (Iced) MRKT PLCE presents The STND! The STND features two wonderful flavors of sweet and fruity limeades.
Pink Punchberry combines a watermelon and strawberry, they finish it off with a sweet and juicy limeade.
Perfectly blended, and masterfully crafted, Pink Punchberry combines all the perfect nuances you expect from a great vape juice into one, finely blended bottle. 

 70VG/30PG