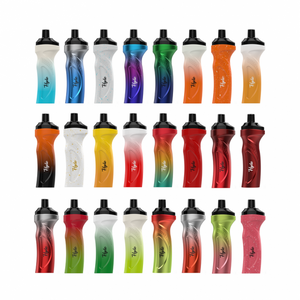 Hyde Mag RECHARGE 4500 Puffs
A   R E C H A R G E A B L E   D I S P O S A B L E   D E V I C E .
Introducing the Hyde MAG Recharge, the most uniquely and ergonomically designed Hyde to date. Taking elements reminiscent of the widely successful Smok MAG, you can let comfort accommodate and elevate your vaping experience. Although a Micro USB Charger is not included in the packaging, Hyde brand chargers can be purchased separately here.
Product Specifications: 
Battery Capacity: 500mAh (rechargeable)
Puff Count: Approximately 4500 Puffs
Charging: Micro USB Charger (not included)
Hyde Mag Recharge 4500 puff