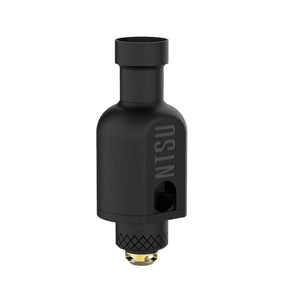 NTSU | RBA - The first Ghostbusclub RBA
IN DLC!

Body Material: SS316L 
Insulators Material: Peek 
Seals/Oring Material: Black NBR

Included AirPin
•MTL: 1.0/1.2/1.5
•RDL: 2.0/2.5
•DL: 3.0/3.5/4.0

Finitish: Brushed
Screws: Philipps (Round head)

Packaging contains:
1x NTSU RBA
2x Extra Chimney Orings
1x Extra 510 Orings
2x Philipps Screws (Round head)
7x Extra AirPins (8th Mounted - 3.0mm)

LAST QUALITY CHECK IN HOUSE MADE BY GHOSTBUSCLUB - ITALY



Love it.
Perfect in every way, and love the air flow choices. Perfectly priced.